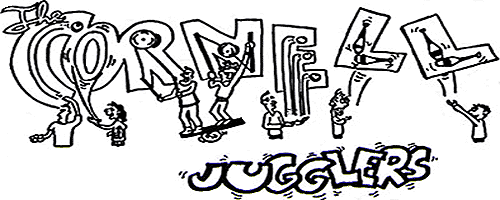 Welcome to the humble home page of the Cornell Juggling Club!
Come juggle with us! We can be found every Friday
from 3:30 to 6:00pm on the Arts Quad in front of Goldwin Smith while the weather is good.
When the weather is rainy, snowy, or merely gray and drizzly, we meet in the
RPU Multipurpose room (1st floor) on North Cmapus.
The Convention Aftermath
Information About The Club
News and Announcements
Pictures and Animations
Juggling Information Service
Cornell Home Page

Latest updates:
[Back to The Main Page][Pictures and Animations][Info Page]
[News and Announcements][JIS][Mailing List]