HARDWARE
---
I worked at Setauket Hardware and
Locksmith for 3 years in High School, where
I developed my hatred for Home Depot and - PIC COMING ASAP -
really got Hardware in my blood. I love the
retail side of Hardware, and love to build stuff
with what i've learned too.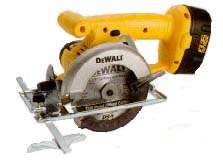 If you want to know my favorite tool, well
that's easy - anything yellow and preferable
cordless. If it says 18volts. That's a big plus.
DeWalt Power tools are fabulous and I can't
get enough. If you would like to send me money
for a DeWalt, or maybe send me an actual
DeWalt, just contact me here.