SKYDIVING!
---
Well - I don't know if I can call myself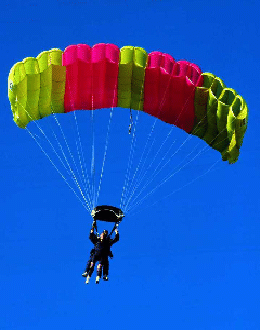 a skydiver, but I did go once, and it
was awesome!!! My buddy chris and I
went 2 days after my 18th Birthday
(the required age) and took the plunge.
We went to SKYDIVE LONG ISLAND.
That is not me -------------->
Besides, Tandem jumps are for whimps.
Static line all the way baby!!!
This is the place below...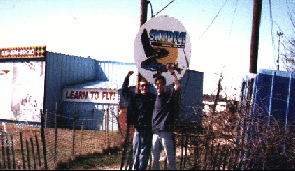 Looks like a real high class joint eh?